Brunch with Mathilde Chapoutier's Rose (Sponsored)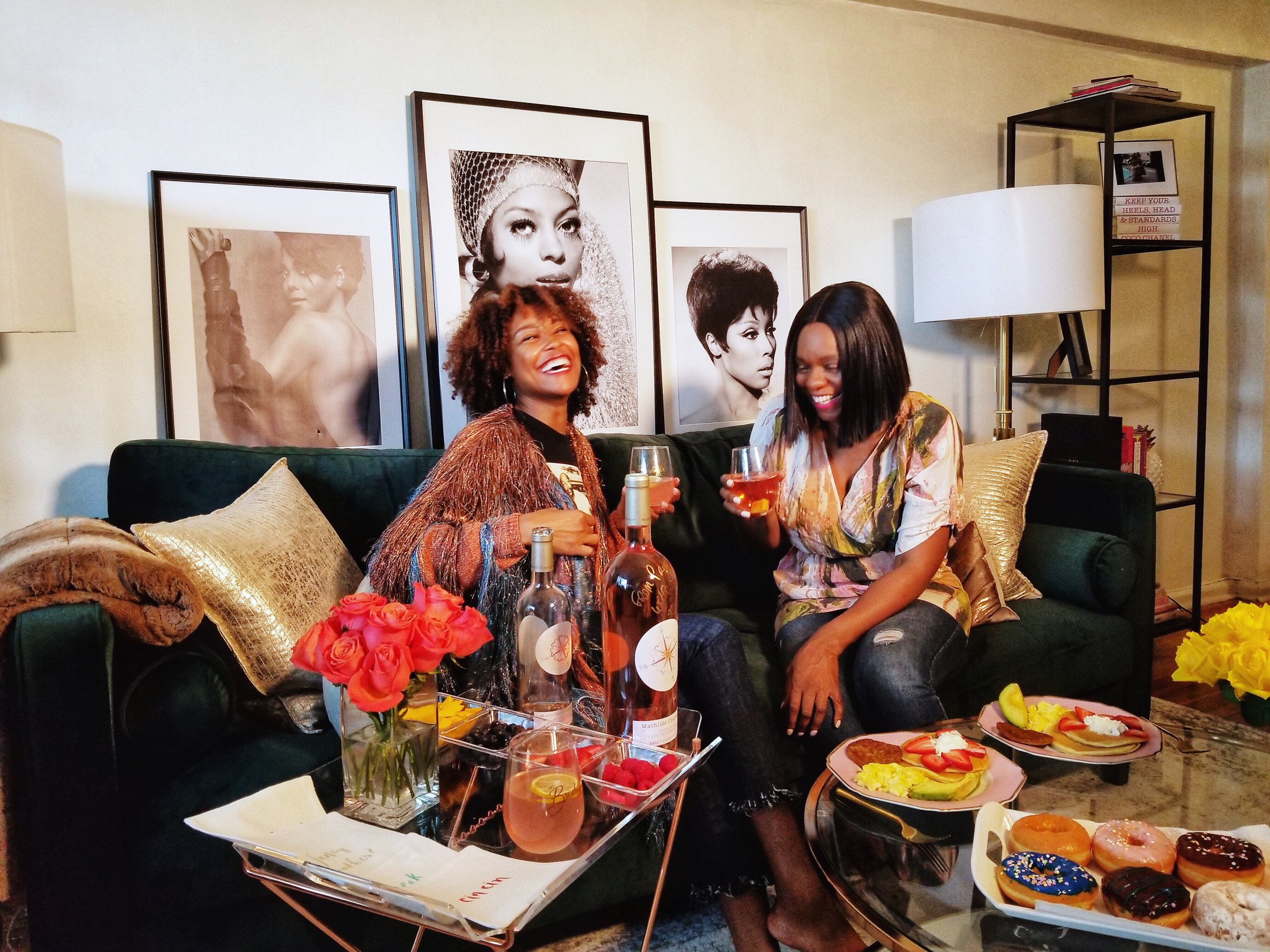 It's officially my summer twirl season, and I'm starting my twirl right at home by hosting my very first brunch. To kick off this momentous occasion, I welcomed my guest to my house with a beautiful rosé cocktail. Rose lemonade is the perfect summer cocktail because it is light and refreshing. To create this delicious summer cocktail, I partnered with Mathilde Chapoutier, a Rosé from Cotes de Provence, France.
The cocktail which I have named the Twirl-ade is summer in a glass. Lemonade is the perfect way to cool off in the summer and when paired with rose it's the perfect compliment. Lemon contains vitamin C, antioxidants, and amazing health benefits. When paired with the inviting aromas of peach, citrus, and tropical fruit of Mathilde Chapoutier you can't help but imagine all the goodness summer has in store for us. Rosé lemonade is the perfect welcome to any brunch. Cheers to summertime, staying cool and toasting to the good life! #mathildechapoutier
Twirl-ade ( Rosé lemonade)
YIELDS 2
5 min
Prep Time
3 min
Cook Time
8 min
Total Time
Ingredients
• For the lemonade:
• 1/4 cup sugar
• 1/4 cup water
• 1/4 cup fresh lemon juice
• 1 cup cold water
• For the rest:
• 2 cups of Mathilde Chapoutier
Instructions
1. To make the lemonade, combine the water and sugar in a small saucepan. Bring to a boil, and stir to dissolve the sugar. Let cool.
2. Add the fresh lemon juice and water to the sugar mixture and stir to dissolve. Refrigerate until cold.
3. Before serving, mix the lemonade with the rosé wine. Divide between two glasses and serve.